We are proud to offer specialized dermatopathology services to our clients in the Kansas City metro and nationwide. General veterinary clinicians and veterinary dermatologists will receive accurate, professionally-executed interpretations of veterinary skin biopsy specimens in an efficient timeframe. As always, at Innovative Vet Path, our priority is to provide these interpretations with friendly, personalized service.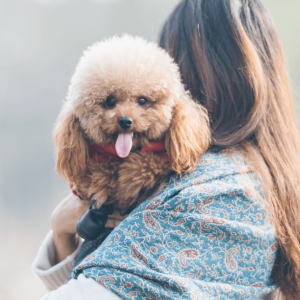 Dermatopathology prevents pet owners from hopping from clinic to clinic in search of answers. We recommend obtaining a clinical dermatology consult from team member Dr. Brian Palmeiro — an experienced and renowned board-certified specialist in veterinary dermatology — to help with this. The expertise of two specialists collaborating on one case allows the clinician to get started with a treatment plan as quickly as possible — without wasting time, money, and energy on less-effective treatments.
Because dermatopathology is a complicated and multi-faceted area of pathology, it is essential to obtain multiple specimens and submit them alongside digital photos and an appropriately detailed medical history. When submitted properly, these specimens can direct our dermatopathology team toward an accurate diagnosis and can better help in clinical therapy guidance. Please visit our "How It Works" page to find detailed instruction on specimen preparation and submission. Again, please submit in-focus digital clinical photographs with your tissue specimens to assist in more accurate, timely interpretations.
Sebaceous Adenitis Screening
We are an approved provider by the Orthopedic Foundation for Animals (OFA) for Sebaceous Adenitis screening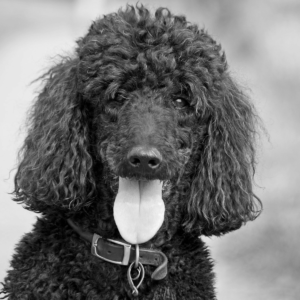 We also offer Sebaceous Adenitis screening. Sebaceous Adenitis is a skin disease that is hereditary in nature. Sebaceous Adenitis causes the sebaceous glands to become inflamed, which often leads to progressive loss of hair primarily in Samoyeds, Akitas, and Standard Poodles, although it has been recorded in other breeds as well. This screening can help achieve the correct diagnosis sooner, setting up clinicians and breeders for success.
When submitting samples for Sebaceous Adenitis screening, a minimum of two 6mm punch biopsy samples should be taken from the skin of the dog's neck (between the top of the head and the withers.) If there are other areas that display concerning symptoms, samples of those areas should be submitted as well. Please remember to submit an in-focus digital clinical photograph with your tissue specimens to assist in more accurate, timely interpretations if there are any clinical abnormalities.
In addition to the sample submission, we ask that you fill out the Sebaceous Adenitis database application found on the OFA website.
Please submit a copy of the application with the owner and pet information completed, as well as the completed veterinarian portion. Payment information for OFA fees (check or Credit card information) can be submitted at the bottom of the application.
When submitting a request for this test on the Timeless system, please choose "OFA Sebaceous Adenitis screening."