At Innovative Vet Path, the samples we examine are more than specimens on a slide; they are windows into the lives of best friends and lifelong companions.
We are dedicated to accurate, efficient examination of tissue samples performed by highly-qualified veterinary pathologists, designed to provide informed diagnoses to veterinary specialists and peace of mind to their patients.
At Innovative Vet Path, we read biopsies from all veterinary tissue types — from all species. We also read samples from cardiovascular translational pathology studies.
For detailed steps outlining specimen preparation and submission, please visit our How It Works page.
For any and all specimens, we must emphasize the importance of submitting in-focus clinical digital photographs as an accompaniment to your submission. Providing a detailed visual of a lesion in addition to the tissue sample assists our team immensely in diagnosis, and helps to prevent the need for additional samples or resubmission in the future. Again, please submit an in-focus digital clinical photograph with your tissue specimens to assist in more accurate, timely interpretations.
Certain types of specimens require more specific care, as are outlined below. For a larger overview please visit preparing samples and submission.
Gastrointestinal Biopsies
We encourage you to submit multiple endoscopic specimens from multiple segments in order to take full advantage of our gastrointestinal pathology panel. This significantly helps improve diagnostic yield.
Liver Biopsies
For non-neoplastic cases, we may recommend adding a special stain panel for liver to evaluate copper, iron, and fibrosis.
Immunohistochemistry may be recommended for some neoplastic processes to further identify the cell of origin for treatment and prognostic purposes.
Necropsy in a jar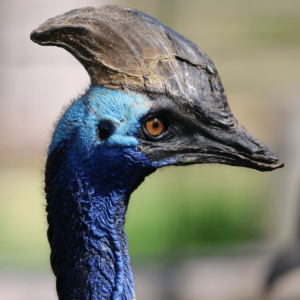 We also offer interpretation of "necropsy in a jar" cases. These are especially useful for zoos or cases where histopathology is needed for multiple organs from a necropsy performed by the clinician. Note — We do not perform full necropsies at this time.
---
Specimen Collection
Have you ever received a report that came back as non-diagnostic? Here at Innovative Vet Path, our goal is to eliminate those frustrating types of reports. For cases in which you are unsure of where to biopsy or what type of sample to submit, we offer a telepathology consultation service to help you answer these questions. This process is the virtual way to bring the pathologist into your clinic to help "shop" the lesions for samples that are most likely to give the highest diagnostic yield. Easily submit clear, well-focused photos or arrange for a telepathology consult to review the clinical details of your case with the pathologist ahead of time.